CE certificate for Sensor soap dispenser
Update Time2016-09-20
The submitted productshave been tested by CE with the following standards and found to be incompliance with the listed European Directives. EMC Directive 2004/108/EC. The results apply onlyto the particular sample tested and to specific tests carried out. Technicalreport and documentation are the Holder's disposal.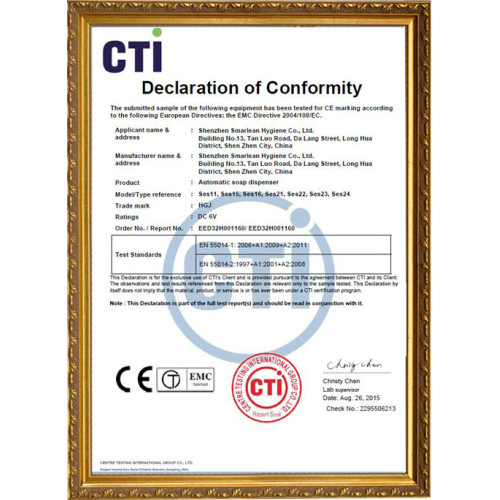 Period:
2015-08-26 - 2016-08-25
Certification bodies:
Centre Testing International Group Co., Ltd.
Address:

Bldg. 13, Tanluo Road, Dalang Street, Longhua District, Shenzhen, Guangdong, China
Please enter your email address for our mailing list to keep your self our lastest updated.