Update Time2016-09-20
ISSA Association every year will has a Innovation awards for all industry lines, all product categorys, who has unique design, special function, invent, etc.
Shenzhen Smarlean is the only one Chinese company who attended ISSA Innovation Awards.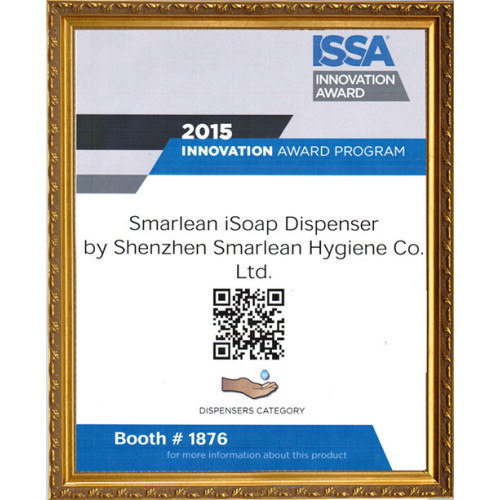 Period:
2015-10-12 - 2016-10-11
Certification bodies:
The Worldwide Cleaning Industry Association
Address:

Bldg. 13, Tanluo Road, Dalang Street, Longhua District, Shenzhen, Guangdong, China
Please enter your email address for our mailing list to keep your self our lastest updated.