China Network Marketing Credit Enterprise Certification
Update Time2016-09-23
China business credit platform is a national accrediting agency for business management capacity, financial solvency and operational capacity and other aspects of a rigorous examination to demonstrate the site's information, and the use of advanced Trojans vulnerability scanning technology to effectively eliminate consumers' online transaction security crisis, in favor of consumers for online transactions, consumer protection and other activities, is a network of consumers trusted consumer "web site identity."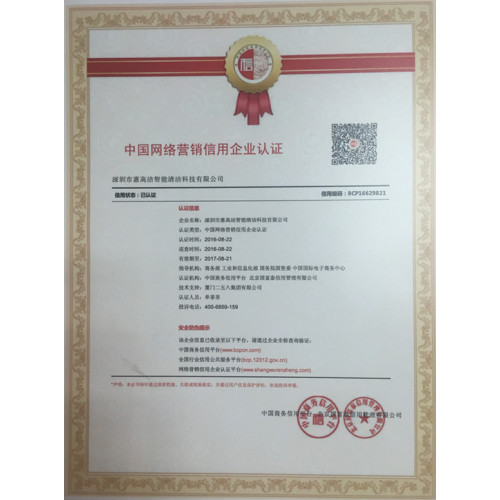 Period:
2016-08-22 - 2017-08-21
Certification bodies:
China Business Credit Promotion
Address:

Bldg. 13, Tanluo Road, Dalang Street, Longhua District, Shenzhen, Guangdong, China
Please enter your email address for our mailing list to keep your self our lastest updated.