Automatic iSoap dispenser Patent cerificate
Update Time2018-01-08
Patent after the patentapplication passes the examination by the Patent Office issued the patentapplicant's legal documents. Patent describes an invention created by name,name of the applicant inventions, patents start date, application number andpatent number.
ShenzhenSmarlean Automatic isoap dispenser has a New function patent.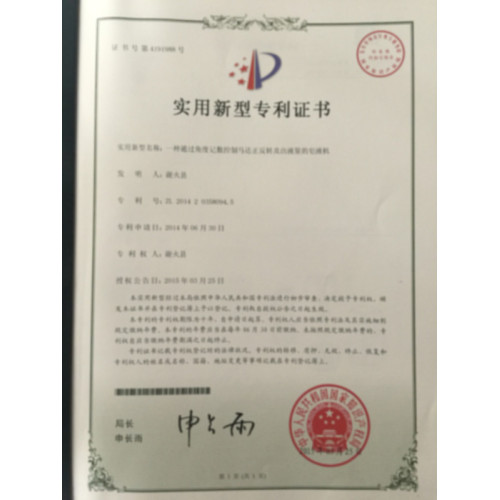 Period:
2014-07-30 - 2026-06-29
Certification bodies:
China's State Intellectual Property
Address:

Bldg. 13, Tanluo Road, Dalang Street, Longhua District, Shenzhen, Guangdong, China
Please enter your email address for our mailing list to keep your self our lastest updated.